Online Training
Online training is completely flexible and allows you to learn at your own pace and from wherever you like.
All you need to complete our online courses is a laptop or tablet.
Online training has two kit choices: one to enable you to complete your online assessment and gain professional certification; the other to start your professional treatments after your certification.
With help only a call or email away, online training is a fantastic way to learn a new lash or brow skill.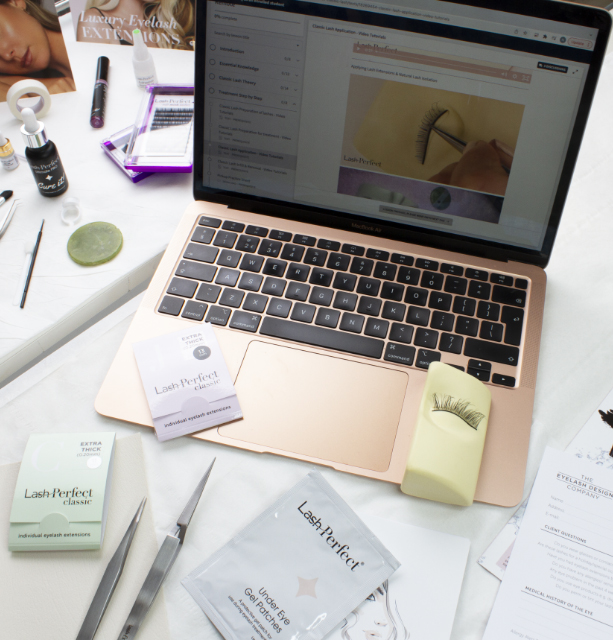 What Courses do You Offer Online
Lash Perfect Individual Eyelash Extension Course
Lash Perfect Russian Volume Eyelash Extension Course
Lash Perfect Lash Lifting Course (sometimes called LVL course or lash perming course)
Lash Perfect Express Eyelash Extension Course
Lash Perfect Hybrid Eyelash Extension Course
Hi Brow Classic Brow Shaping, Colouring and Styling Course
Hi Brow Lamination Course
Brow Perfect Microblading
About Remote Online Training
Learn:
At your own pace
From wherever you like
With just a laptop or tablet
With an online assessment
With help only a call or email away
From anywhere! Online training is carried out on our dedicated learning platform, Lash Perfect Academy. As long as you have a laptop or tablet and internet connection, you can enroll!
We also have several training venues across the UK for face-to-face/classroom training courses, with our key locations in Essex, Manchester, Birmingham and Lanark, Scotland (near Glasgow).