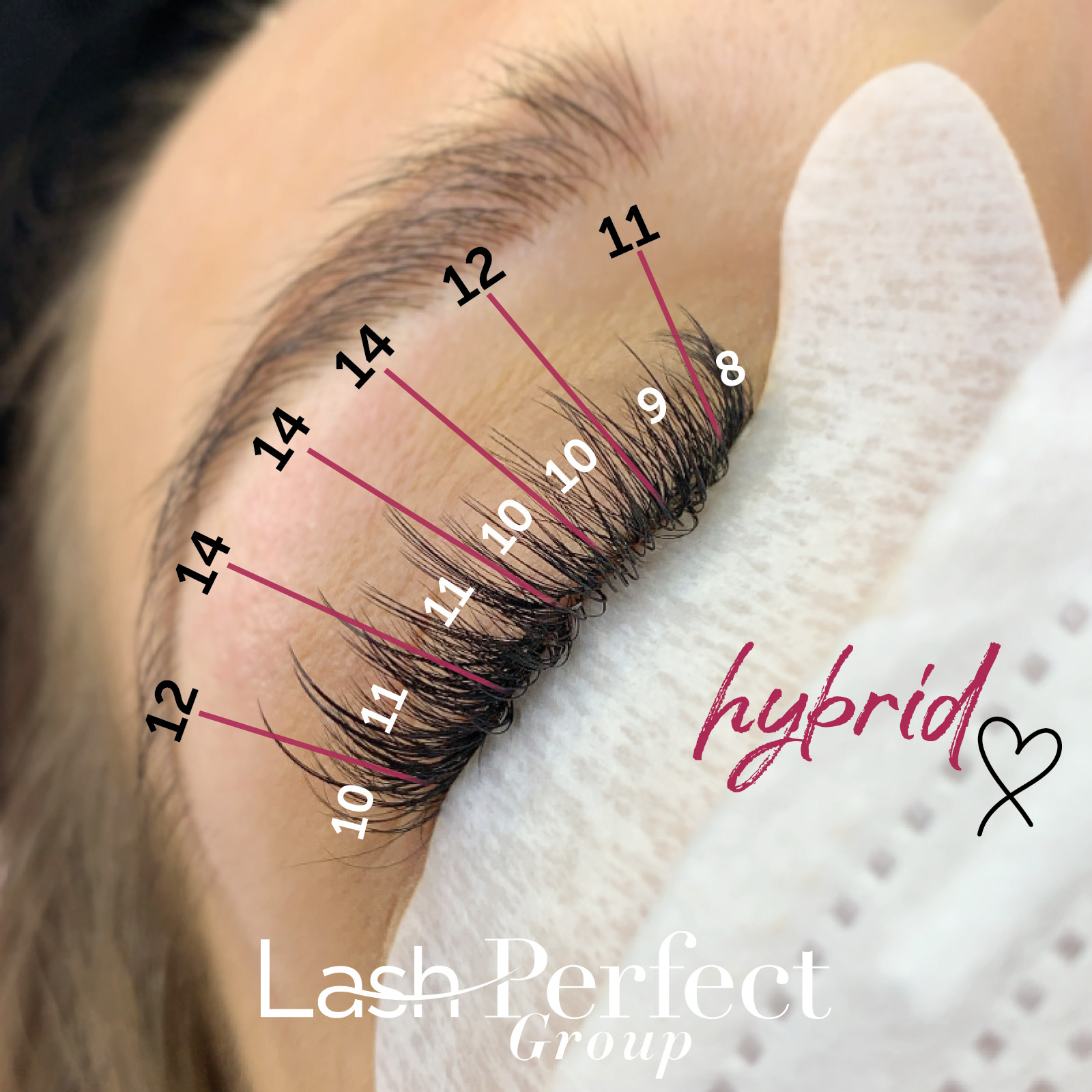 By Natalie Piper, expert lash technician!
 
Lash mapping is a fantastic way to plan the perfect eyelash extension looks for your clients!  
With such a wide variety in lash extension lengths, thicknesses and curls, it is easy to become complacent with choosing fail-safe styles and looks.
Using lash mapping is a great way to explore different looks and ensure you are creating the most suitable lash extension style for each individual eye shape.   
"I personally find myself often reaching for 0.07 in 9-12 C curl as I feel from these few lash trays I can usually create a great look for most clients. I tend to vary the number of lashes per fan depending on the desired look. I have recently discovered a great love for the CC curl lash which I often mix with my first love – the C curl!"
The below professional lash mapping guides are a fantastic way to make sure you stick to the plan for a desired look – with lash mapping, every lash will be in the spot it is supposed to be.
Start with looking at your client sitting up head-on. It is sometimes a good idea to mark on the client's eyelid if you can visibly see any areas that need a "little lift" - this is where it's great to add in a curlier lash.  
There are many different lash mapping designs that are great guidelines for you to use on clients, however, every eye is different – so make sure you adapt if necessary, and don't let the mapping guide stunt your artistic flair!   
Doll Eye Lash Mapping
Using longer lengths throughout the mid-section of the lashes, creating the appearance of bigger, more open eyes. You can also use a curlier lash in the middle.
Perfect for almond and wide-set eyes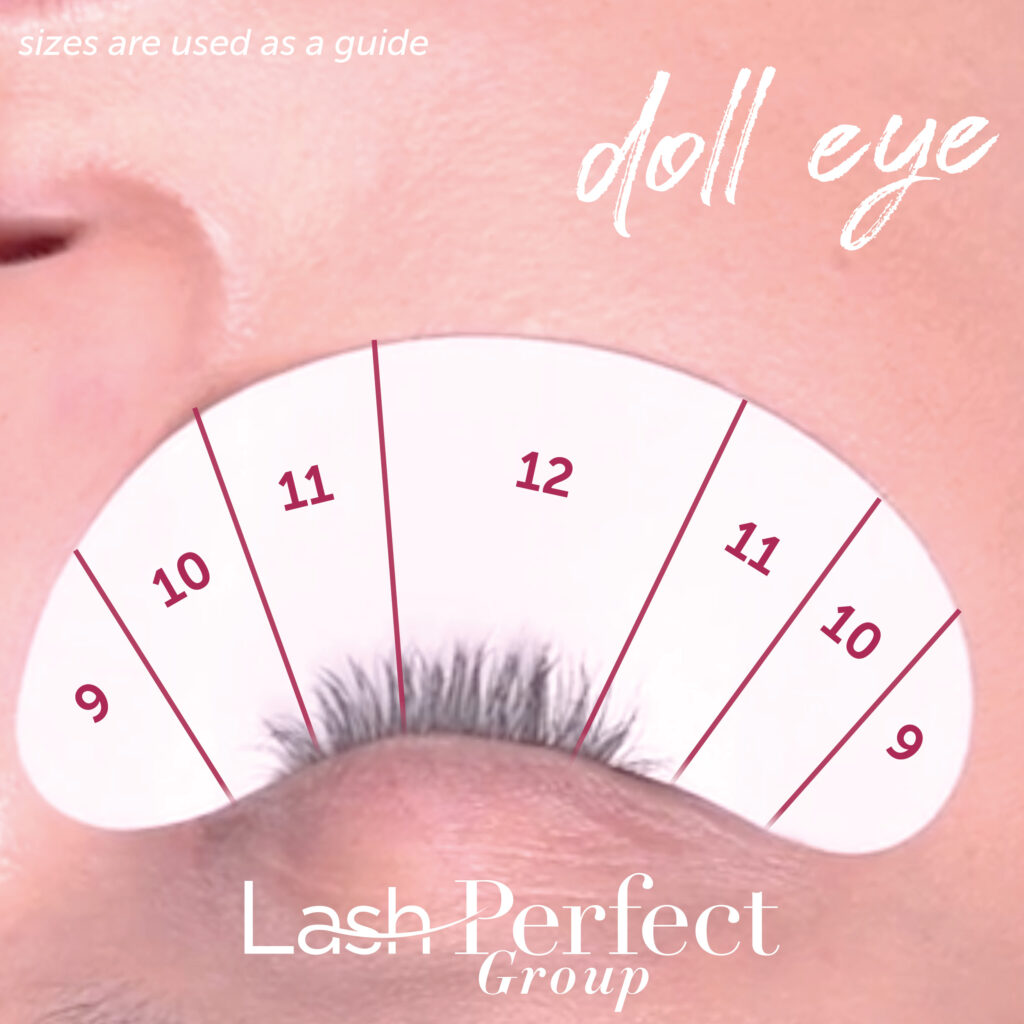 Cat Eye Lash Mapping
To create the illusion of wider eyes, use the longest length lashes towards the outside edge of the lashes. It is recommended to drop down 1-2mm on the far outer corner, as these lashes are often smaller or weaker meaning they tend to fall quicker or 'droop.'
Perfect for almond, close-set and round eyes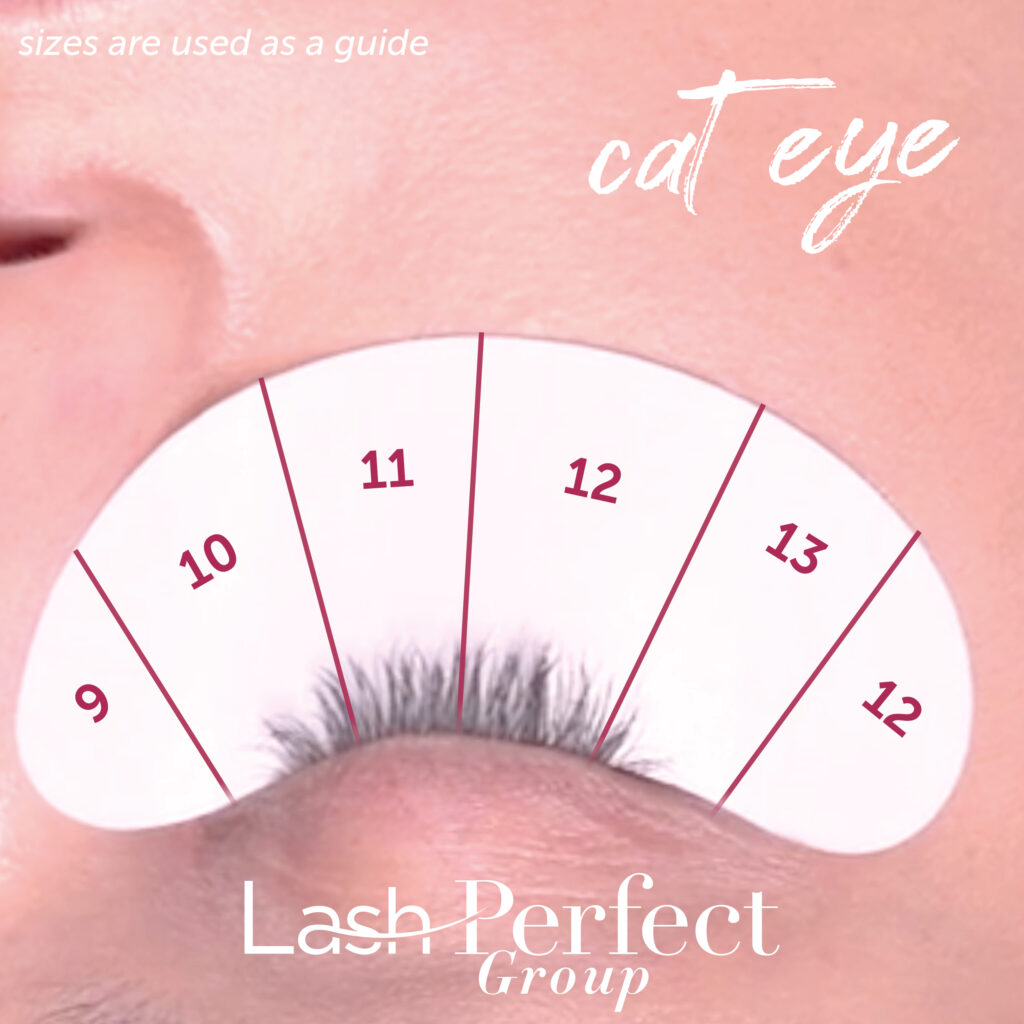 Squirrel Lash Mapping
This look is created by starting with short lashes and gradually getting longer, with the halfway point having the longest length and then gradually getting shorter again towards the outer eye.
Perfect for almond, close-set, downturned, hooded, protruding and round eyes.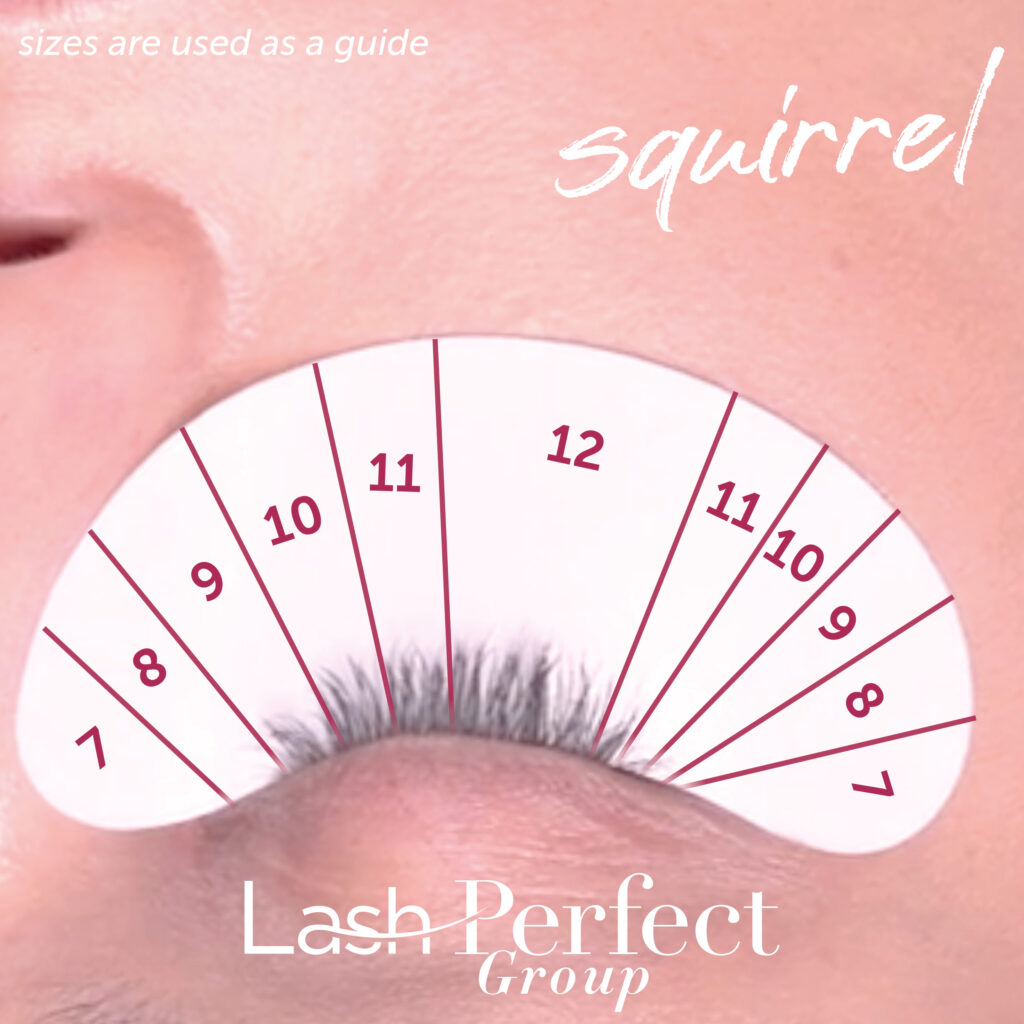 Kim K Lash Mapping
One of the most popular lash styles. The Kim K look involves placing 'spikes' (longer lengths) in different sections of the eye to create a wispy set.
Perfect for almond and round eyes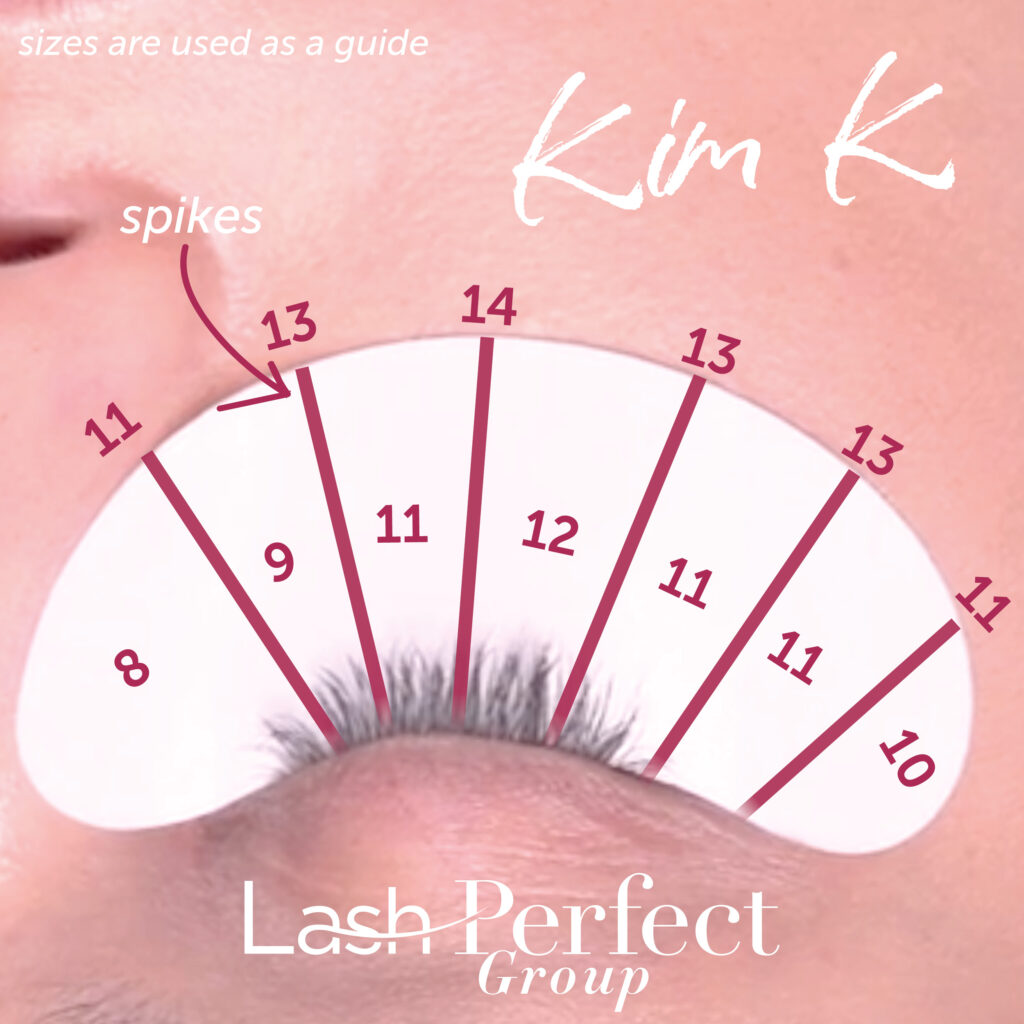 Beachy/Hybrid Lash Mapping
Very similar to the Kim K look, but slightly more natural. This versatile lash look can be created with Classic lashes or Russian lashes or both lash techniques.
Perfect for almond and round eyes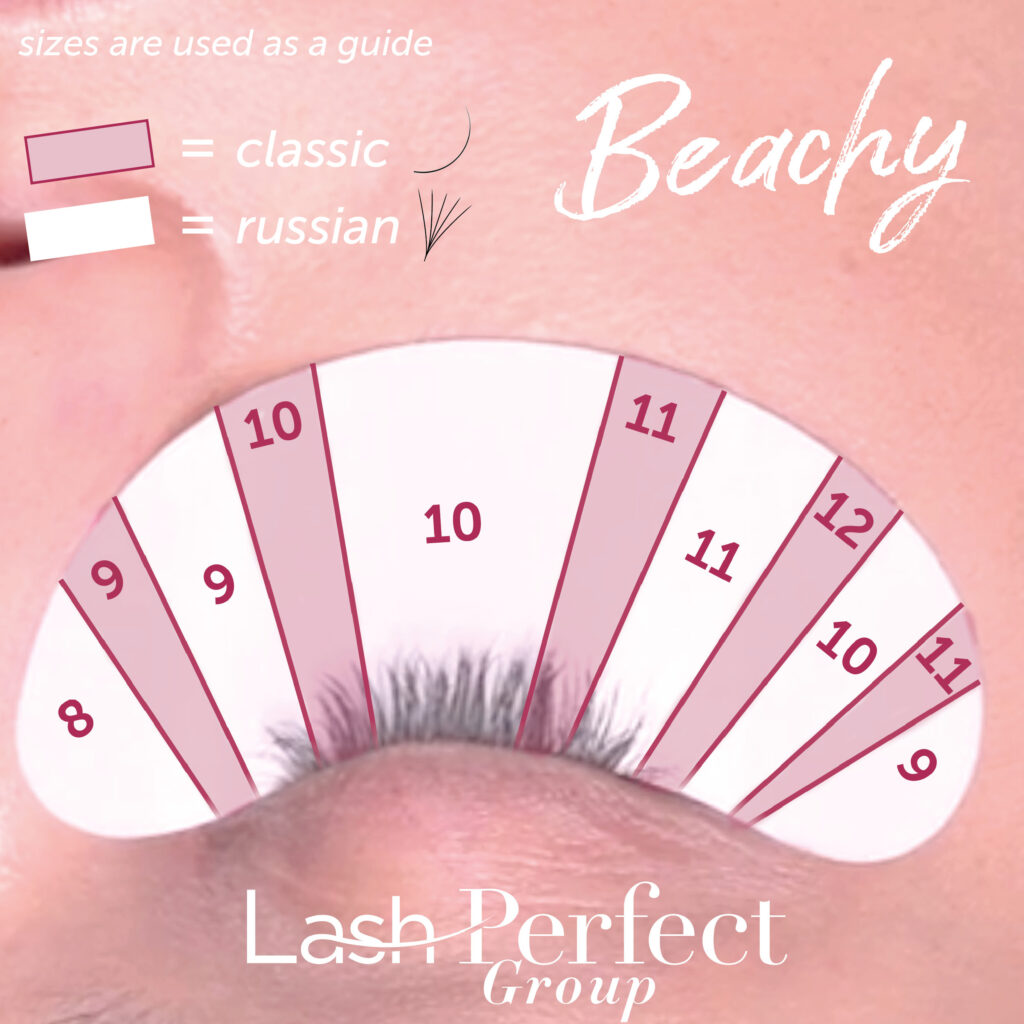 Download our Mapping Guide here - you can also find more lash mapping inspo on Pinterest!
Learn how to create these fantastic lash looks with our NEW Lash Perfect Hybrid Extensions, Lash Mapping and Mega Volume Lashes Course. You can also visit our training page to find out more about all of our courses!